So you have Blog,
You must be trying your best to get more exposure and to get more traffic,
Making your subscribers list is really the best way to get more traffic on your blog.
It's never too late to start building your email list.
Why building an email list is necessary?
Building an email list is necessary because this is the best way to get awesome traffic to your new post even if it is not ranking on search engines.
Once you have your subscribers list then you can email then whenever you post anything new on your blog and almost all of them will come to your blog and check what you have updated.
Why they all come to you blog?
The only reason behind this is that they love your writing that's why they have subscribed you.
So let's directly come to the point how to get more subscribers for your blog?
Just follow below given tips and you'll get more subscribers quickly.
Write Quality Content
First of all as you all know content is king. You have to write quality SEO friendly content; so that people will like it and if your content is helping anybody out there then he or she will automatically subscribe you.
If you are not writing quality content then no one will subscribe you. Try to write deep content and don't think of subscribers while writing your post,
Just think that a kid is searching for this problem and you have to help him out with your article.
Offer something for free
Offering something free is the best way to grab a huge amount of emails. You must have seen this on lots of website that they are giving something for free and we just have to write our email address to get that thing.
Mostly bloggers offers something like this-
An eBook related to their blog nice.
Cheat sheet- A pdf which contain some important tip to help people out.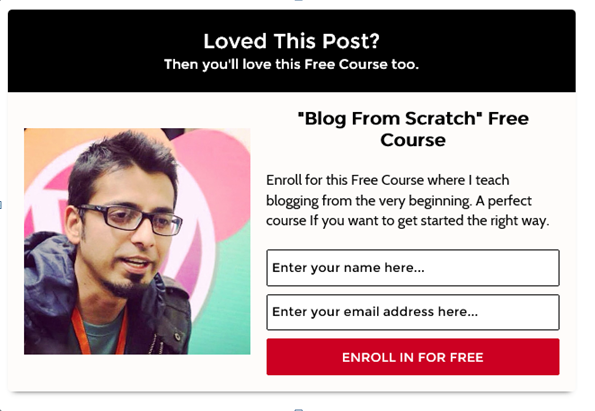 This opt-In form should be permanently placed on your homepage, best if you use it on the top.
Your visitors will see this and they will be like ohh he is giving some extra cheat sheet for free, I should get this now and then he will put his email address in the box and got his sheet and you have got your subscriber. Both are happy.
You can try lots of free plugins for this like sumome or Icegram etc.
Use Pop-Ups
You know what is pop-up and you see them on other site but if you have not tried them till then it's time to try them.  Pop-up comes in the middle of the post (generally).
Pop-ups are the basic necessary thing if you want to start building your email list, there are lots of plugins or sites are available to active pop-ups on your website like Sumome etc.
If you are on wordpress then you can try these plugins-
Icegram – This is completely free to use and really awesome (my favourite one <3)
Email Subscribers – This is also free one and works great.
Floating Header or Footer bars
You must have seen these action bars on lots of websites. This is also a attention grabbing ways to get more emails. When someone opens you website then a floating bar comes on the top of your website or on the bottom.

Which simply says one line to get emails like- Get you free cheat sheet here, just write your email address etc?
After post form (inline)
If you don't like pop-ups then you should use this after post form.
Below your every post you can add a simple subscription box which will let your viewers to subscribe you.
Generally to get more emails from here you should add some giveaway give them free, like this one-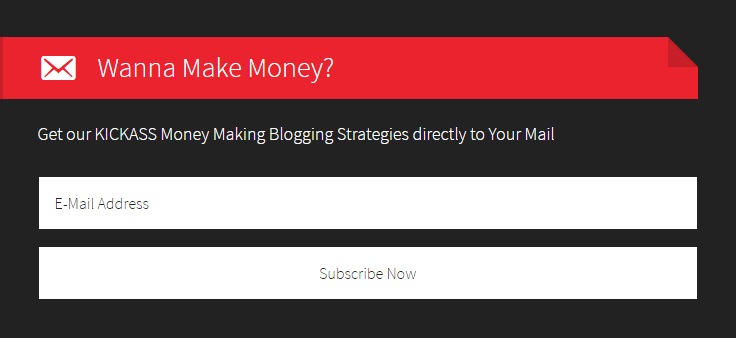 Slide-ins (Messengers)
You must have seen some pop-up or messages comes from the bottom left or right corner of blog these are known as slide-ins or messengers. These are also something like attention grabbing because it looks unique. The motto of this messenger is also to get emails or to take user to some other page like promotion.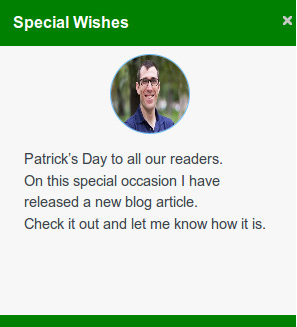 Sometimes people use this to simply give people some wishes or any quotes etc. To make people remember their site. This can leave a good impression of your site n your viewers.
Overlays or welcome mat
You have seen now a day's most of successful bloggers are using a full screen popup. And this works really awesome. You should not use then instantly when visitor comes to your blog because if you use this instantly then he can't give you his email because he doesn't know you till.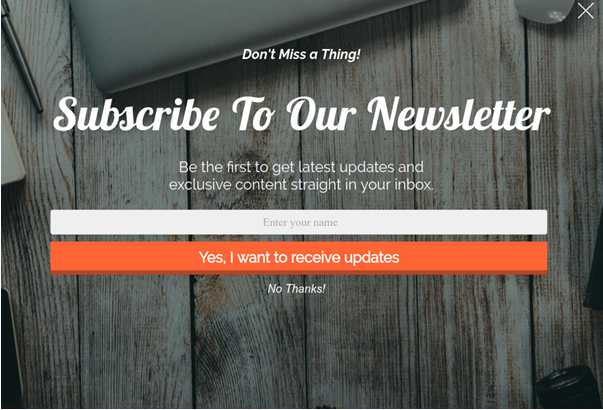 So you should add this once the visitor spends one minute or on exit intent. So you should definitely use this full screen popup or overlays.
Use Social Media
Yes you can use social media to grab some emails. Every blogger has made his Facebook fan page and on this fan page he updates the posts which he publishes on his blog.
But you can also collect email with your Facebook page. If you are offering something for free then you can promote that give away on your social media account and from this interested people will go your site to get their offer.
You can also let your viewers to sign in with their social media accounts like Facebook, Twitter, and LinkedIn etc. People like this way more because this is less time consuming and then don't have to an account personally for any website.
Get emails with comments
You have seen that sometimes when you comment on any blog post then it has a check box says that "Let me know when someone replies to this comment", that's it. When someone ticks that box you will get his email address. And you can add this in your subscribers list.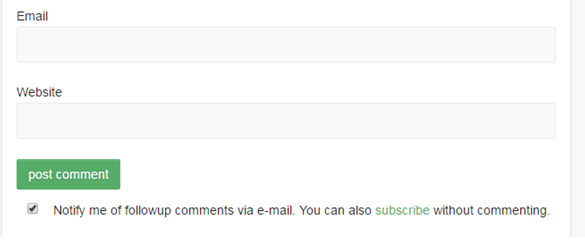 If you also want this to apply on your blog then you should use this plugin- Subscribe to comments reloaded. This plugin is really works awesome and lets user subscribe to any post comments.
Subscribers from Guest Posts
Yes you have heard it right, we can grab lots of subscribes from guest posts.
As we all know how much guest posts are useful for a blogger. A Guest post boosts your search engine rankings, if you have published it on high authority site. At the end of that guest post we are allowed to add a link of our blog, here comes the trick-
Here we can add a link of our free cheat sheet or give away, like in author bio we can write "check out his free cheat sheet to take your blog on the top of Google" with a link to your blog homepage or of that special offer.
People will see this and go to your blog to grab their offer.
That's all for today.
Now you have successfully learned how to get email subscribers for your blog but if you are still having any doubts then please feel few to comment below. It'll be my honor to help you out.
Thank you!!
Author Bio-
This Post was written by Hemant Kumar, Founder of LetsTrick. If you are a blogger and want to earn some decent money online they check out his blog. I'm sure he will not let you down.
Incoming search terms:
basant panchami greetings
happy basant panchami kites